Success Stories
"I had shoulder surgery 7/14/16. I had a lot of problems due to it being my main arm. The great staff at McCombs did everything to get me back to using my shoulder. Kristen knew how hard I wanted to get back to my job and lifestyle (working out). Kristen and Matt went above and beyond to get me back to getting strong. There are no words that can express how amazing the staff is at McCombs. They treated me as their patient, but more like family. Thank you so much for taking care of me from start to finish and always helping me challenge myself. Special thanks to Tammie, Anna, and Marti for always being awesome. Megan and Bailee kept me laughing and made physical therapy fun!"
-Sylvia N.
"When given the choice of getting steroid shots or physical therapy, I'm grateful for the choice to receive physical therapy. I had pain in the right shoulder, and I was unable to turn my head to the right. This left me with pain and sleepless nights. Receiving physical therapy to correct my injury was met with courteous and professional staff members at McCombs and Associates. The atmosphere and professional care was inviting and productive. I'm able to return to my normal activities, driving, etc."
-Lolita D.
"I was surprised by how much the physical therapy helped my lower back. The simple things that I was unable to do, I can now do without pain. I couldn't unload the dishwasher without pain. Now, I can do that, clean the house, and stand for longer periods of time."
-Marilyn M.
"This was my first visit to ever receive therapy, so I was a little scared. I felt extremely comfortable with all the employees and my therapist, Paul. I had never pulled a muscle so badly in my leg before. The exercises and therapy were very helpful. The dry needling, I hate to say, really helped repair my muscle in my leg. I can't stand needles, but I needed to get better. I would highly recommend my friends to Levelland Physical Therapy, if ever injured. Thank you very much."
-Vickie R.
"Great experience. Everyone I worked with was exceptional and professional, as well as easy to talk to. I can stand and iron a little longer, I can turn over in bed and lay on my back a little longer, movement is less painful and exercises are easier. I will keep up the exercises. Thanks to everyone who works here."
-Sherry F.
I love McCombs and Associates Physical Therapy! After injuring my shoulder, I was afraid I would have to have surgery or make do with partial use of my left arm. I was relieved to have the option of therapy.
I was taught numerous different exercises and the staff was so helpful. Everyone here is friendly, patient, and kind. They genuinely care about people.
Therapy was actually very enjoyable and now I can use my left arm to lift things. I can get dressed without pain and I can play with my family and not worry about hurting my shoulder anymore. Thank you to everyone at McCombs!
-Trebie L.
I was hurt in a skiing accident March 2015. I had surgery early April 2015. After surgery, unable to hardly walk, I began physical therapy with Spencer McCombs. Gently, with high expectations, he carefully and thoughtfully worked hours a week with me as I gradually was able to stand, walk and then walk quickly and now being able to run. I wasn't sure I would have been able to do all the activities I loved to do like run and exercise again. Now I am back teaching classes at the Fall Athletic Club and planning to run another 1/2 marathon early 2016. Thank you so much for helping me along this physically and emotionally challenged journey.
-Stephanie F.
My main purpose for PT was to stop pain and numbness in my right leg, particularly my right thigh. As PT progressed, the pain subsided but exposed problem areas in my back. My great therapists (Leah, Kristen and Spencer) were persistent and professional in the session plans to address these problems and get me back to a normal life and routine free from the constant back pain. Thank you all for your patience with me, your professional abilities and your personal approach.
I first learned about this kind of therapy from one of your workshops. When I started, I had lots of pains and stiffness in my back and my sciatic nerves, especially on the right side. I have had both hips replaced but I knew I could feel better than I did. Today after weeks of therapy, I feel so much better. I am not having the pain or stiffness any longer. I now sleep better, walk straighter, and feel like a real person again. Leah and the entire staff have been so kind and supportive. I never dreaded coming for a treatment. Thanks to each one of you. It's been a great experience.
-Charla C.
As a PTA, I have experienced pain in my right hip for several years that I have tried to manage on my own. As time continued I was not able to manage my pain and it was keeping me from being as active as I wanted to be. Coming to see Leah and Kristen for manual therapy that I could not do for myself was the trick to controlling my pain and allowing me to become more active in my life again.
-Jackie U.
I came here with a pinched sciatic nerve. It was so bad that I could barely walk. Since coming here, I have improved to the point to where I do not have any more pain. At times I have smaller pains, but it is rare and only occasionally. I went from not being able to sit in my school classes and having to drop them due to class attendance to being able to be involved in class and attend regularly.
-Aaron S.
My story and experience with McCombs & Associates involves the lower back and rehab recovery for a surgical repair for my right clavicle, as a result of a bicycle wreck.
After responding to an ad for sciatica nerve evaluation, I decided to use Dr. McCombs for some rehab work on my lower back. After starting the treatment, I experienced immediate relief from back pain and continue to use the recommended exercises on a daily basis. The staff was knowledgeable and understanding with my treatment, and very professional.
My second round of treatment with McCombs came after my surgery for repair to my right clavicle after a bicycle wreck. The staff had designed rehab exercises that brought the free mobility and strength back to my injured shoulder. Since I am a competing triathlete, it was imperative that I recover as soon as possible so I could resume my swimming. As a result of my treatment, I have completed two swim, bike and run triathlons, and I have returned to six days of training per week. My shoulder is pain free and strong!
-Mike G.
I thank God for sending me to such an awesome staff of people. What they said they will do to get you better when you come in is true. I'm so grateful for being helped in my situation. I could hardly walk, couldn't sleep at night and just cried. I was a mess. Now I'm a changed person. My back feels great. Keep up the good great work that you all are doing. Love and thank you.
-Ila P.
I've had 100% improvement. Before physical therapy I couldn't stand or walk for more than a few minutes without pain. I had to use a back brace to do housework, exercises, etc. I've been doing my exercises at home and after four physical therapy sessions, I feel like a new person. No more back pain and no more back brace.Such a tremendous physical and mental improvement!
-Charla D.
When I first came here, I could not walk without the aid of a walker. After some time with weekly sessions I was able to progress using a cane and by the end of my time here I was able to walk on my own.
My experience here was very rewarding. The staff was very warm and welcoming and they made it their priority to see me leave here walking again on my own. Goal achieved!
If I am ever in need of therapy again, I would not hesitate to return to McCombs & Associates and would highly recommend them to my family and friends.
-Valerie G.
I came to McCombs & Associates Physical Therapy after two years of trying to pinpoint the cause of the pain and stiffness I felt in my leg and foot. (During those two years, I was seen by several specialists who couldn't figure out what was wrong and who told me that everything was fine.)
When I began PT, not only did I have difficulty with my regular exercise routine (which included jogging), but it even hurt to stand on my leg or even walk. Dr. McCombs was able to identify the problem and finally address the real issue. We were able to trace everything back to a surgery I had on my foot a few years ago. Because the problem had been in the making for so long, I spent a long time at PT.
While at my PT appointments, everyone was always cheerful and encouraging. Dr. McCombs was very knowledgeable about how to address my specific situation. He would show me how to do the stretches and exercises and gave me the necessary tools to see improvement in my leg and foot. Due to the nature of the problem, my recovery was long and slow, but I very much appreciated the individualized plan I was given. I was also pleased with the progress I experienced, step by step.
I am now able to do all of my daily activities with little or no pain. I am also able to jog short intervals again and am excited to get back into a good exercise routine. While my leg and foot are not 100% yet, I continue to see improvement.
When I think back to the pain I experienced on a daily basis before PT, I still get teary-eyed. I am so grateful for Dr. McCombs and his staff. They have made an amazing difference in my life.
The reason that I came this time was that I was having much pain in my lower back. The therapy prescribed was very helpful as well as the home exercises suggested for me. I can now walk and play golf with minimum pain.
The therapy sessions were very professional and facilities were very clean. I appreciate the way Dr. Brittney was so friendly and helpful. Also, the staff was very friendly. Overall, I am very well satisfied with my treatment and would not hesitate to recommend this office for any type of treatment.
Also, I would like to compliment Dr. McCombs for always wearing a tie - looks very professional.
-Billy A.
Prior to therapy my quality of life was substantially affected by the pain in my back and hips. Simple everyday activities such as getting out of a chair, straightening from bending over and walking short distances required mental preparation to deal with the pain that accompanied activities.
McCombs & Associates initial evaluation was thorough and accurate. My therapy activities were effective and easily done at home. My energy level has substantially increased and my blood pressure has returned to normal now that I no longer experience the intense pain I had prior to therapy.
-Shari K.
Overall physical therapy was difficult but enjoyable. I learned quite a bit about my condition largely due to my therapist. Before I came to physical therapy all I was able to do was hobble around in great pain. Now I am able to enjoy my work and hobbies with little pain. I am pleased physical therapy did this much for me as I was not looking forward to hip replacement surgery and recovery. I have had at least a 90% improvement.
-Thomas F.
My experience at McCombs & Associates was so great. There isn't a better place to do physical therapy. As missionaries we need to be in good physical shape to proselyte. With my shoulder injury it was difficult to go about tasks like knocking on doors, doing service projects and instructing. My injury limited my abilities. But, by the end of therapy I was good as new! It's been a privilege to be surrounded by such great people and in such a clean and positive environment. I am grateful for the staff here and the success I've seen! Thank you!
-Tiare G.
I had a great and amazing experience with therapy workers helping with my healing. My back injury is healing and helps me to do lots with all the activities the provider did for me and more. Also legs, hips and knees have healed as a result of therapy. Walking and sitting are much improved. Overall strength is 100% better. I am almost pain free. Much less pain even with an increase in activities that were not possible to do before! Thanks and God bless!
-Linda S.
Since starting physical therapy I've seen improvement in my shoulder. When I started I could not move it very well. My arm (shoulder) was contracted from being in a sling. Paul and Kelly are both awesome therapists. They worked on range of motion and strengthening my shoulder. I do have to admit some of these exercises were really painful but I can definitely see a difference. Some activities I had trouble with were the exercise bands and body blade, but overall my therapy here was very beneficial and everyone here are all so friendly. I would highly recommend you guys to anyone. Thank you all for helping me on my road to recovery. God bless you all!
-Nancy S.
I am not even sure where to begin. My experience at McCombs & Associates was more than amazing, and I couldn't be more thankful to have chosen this facility. My year started out rough in a car accident that ended up with me having a broken back and knee injury. After my surgery, I was ready to give up! I thought I would never be the same or couldn't even imagine what I have been able to overcome due to therapy. It was rough. When I first started I was still on a walker, and hardly had any strength, I couldn't even stand to be touched! As the weeks went by, I started getting stronger and my mobility was getting so much better. I wasn't even driving at the time until the end of July. Here it is eight months later and I feel at least 90% better. Although I still have pain and weakness in certain areas, it's nothing compared to what it was. I know I still have a long road ahead of me and will probably never be that 100% again. But there's no way I could have done it without the wonderful staff. They were all so patient, helpful, and made me feel so comfortable. Thank you guys so much for all you have done for me!!
-Jessica H.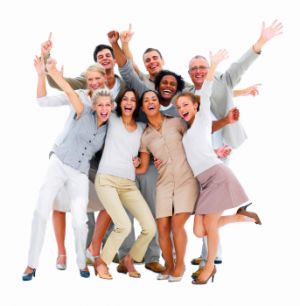 "I am very grateful for the service and care I received. The doctors and technicians were very thorough, helpful & caring. The office and billing staff were very helpful and friendly. I would highly recommend McCombs & Associates. Coming here has been a very good experience."
-B. Brooks
"Brittney has helped me gain strength and mobility. She is always encouraging me. My strength and mobility have improved significantly since coming to McCombs & Associates. Everyone is friendly and helpful and willing to work with us financially. I would definitely recommend McCombs & Associates to anyone who needs physical Therapy. Thanks for all your help!"
"Thank you for the opportunity to allow me to give you feedback. I found my experience to be very positive and it is my pleasure to share with you! Dr. McCombs worked with me a lot one on one to help me overcome my issue and to teach me the proper exercises. He was very generous in passing his knowledge on to me so I could better understand my condition and continues to get better."
"The staff is very friendly, compassionate and knowledgeable. I found that they are very well trained in meeting my needs as a patient. Worth noting, they were able to keep up with my insurance company, which was a plus. Facilities are up to date and clean. Curbside parking is excellent, verses having to go into the medical area and walk forever, which saves a lot of time and hassle. In all, they had one goal, to get me better! I give Dr. McCombs and his organization 5 stars and a BIG Thank You!"
-Mary
"I refer all my friends to Spencer. Not just because I think he has kept me from the surgeon's knife now for a year by working on my hip and back. He has helped my friends after they had not been satisfied with treatment elsewhere. My friends have all benefited and bragged about their improvement after going to McCombs Physical Therapy. Spencer is very helpful, not only in therapy, but also in assessing the clients' needs. He helps them realize what could be done to assist them in an area they did not realize was involved. I highly recommend him to others whenever I have a chance."
-Bruce
"The service here has been excellent. Everyone is extremely helpful and concerned about our welfare. I would not hesitate to recommend anyone to this facility."
-Sandy
"The staff is courteous, friendly and knowledgeable. Therapy is individualized and changes to meet patients on going needs. The therapists listen to patients' response and makes changes as needed. The facility is clean, comfortable and sunny! Appointments are made to accommodate the patient's schedule."
-Carron
"I have nothing but praise for McCombs & Associates Physical Therapy. Whatever they have done to my body has always either fixed it or made me feel better. Spencer and all of his staff are the most kind, caring and concerned people that I have ever met. My life has changed for the better since I first walked in their doors. Thank you, thank you, thank you"
-Dian